THE ADMIRALTY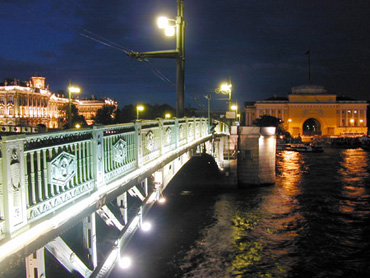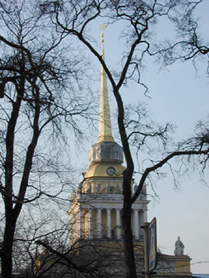 The Admiralty (the spire in the foreground), was founded by Peter the Great in 1704 to be a fortified shipyard in the hopes that it would build his Navy as Peter hoped to dominate Europe from the Gulf of Finland. It stands on the western end of Nevskiy Prospekt. The Admiralty is currently occupied by a Naval College. Behind the Admiralty, you can see the spire of the cathedral at Peter and Paul Fortress, the original military fort that founded St. Petersburg.
St. Petersburg Romance Tour Details
Romance Tours
Russian Women Tours
A Foreign Affair

7320 N Dreamy Draw Drive
Phoenix, Arizona 85020
(602) 553-8178
FAX (602) 468-1119

Contact Us



THIS PROGRAM IS THE SOLE PROPERTY OF A FOREIGN AFFAIR AND MAY NOT BE COPIED IN ANY WAY OR FORM WITHOUT EXPRESS PERMISSION FROM A FOREIGN AFFAIR.

© COPYRIGHT 1996-2020 - ALL RIGHTS RESERVED.